Leadership and Management
Emotional Intelligence in the Workplace
EIW01
Emotional intelligence (EQ) at work is about how people and relationships function. Among its many benefits, EQ helps managers and employees alike successfully communicate, resolve conflict and improve workplace productivity.
EQ is key to building strong relationships, improving team effectiveness, reducing staff turnover, greater innovation and the overall success of an organisation.
Lead and Manage Teams for Success
LMTS01
What the difference between leading and managing? What makes a good leader? How can you manage your staff using strength-based approaches to motivate and encourage them and also increase productivity?
All organisations would like to have highly motivated and productive teams and yet we continue to use the same tools for addressing inefficiencies rather than focusing on the strengths and positives of the workforce.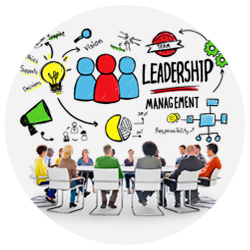 Diploma of Leadership and Management
BSB51915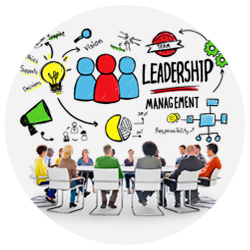 This qualification reflects the role of individuals who apply knowledge, practical skills and experience in leadership and management across a range of enterprise and industry contexts.

Individuals at this level display initiative and judgement in planning, organising, implementing and monitoring their own workload and the workload of others. They use communication skills to support individuals and teams to meet organisational or enterprise requirements.

They plan, design, apply and evaluate solutions to unpredictable problems, and identify, analyse and synthesise information from a variety of sources.